Let them be big or small, home improvements always boost the value of our home. If you really want to work your way up the property ladder to your dream home, you need to know how to add value to where you live now. The infographic showcases the best ways to add value to your property.
Bathroom is the place where you visit in the early morning, it must feel refreshing and give your day a kick start. Good wet room designs can help you get rid of the dull wall colours with some seemingly bright and light colours that can give your mood a must needed boost.
The most versatile rooms, kitchen needs to be picture perfect. A well-designed kitchen can not only be the pull factor for adding up the value but also add up to your comfortable working in there. Kitchen can be used for more than just cooking.
Roofing replacements are considered among the top 5 exterior home improvements. Replacing the roof increase the buyers interest and make your home stand out in the local markets if you are thinking of selling it in the near future.
No doubt that an attractive landscaping can measurably contribute in the appraised value of your home and property. Also, installing well-crafted replacement garage doors can surely increase your homes curb appeal. If you are looking for bathroom design ideas, or kitchen layout designs, All division buildings LTD is the right choice for you.
When in need of kitchen builder or roofing contractors anywhere around Kent, get in touch with us for free quote.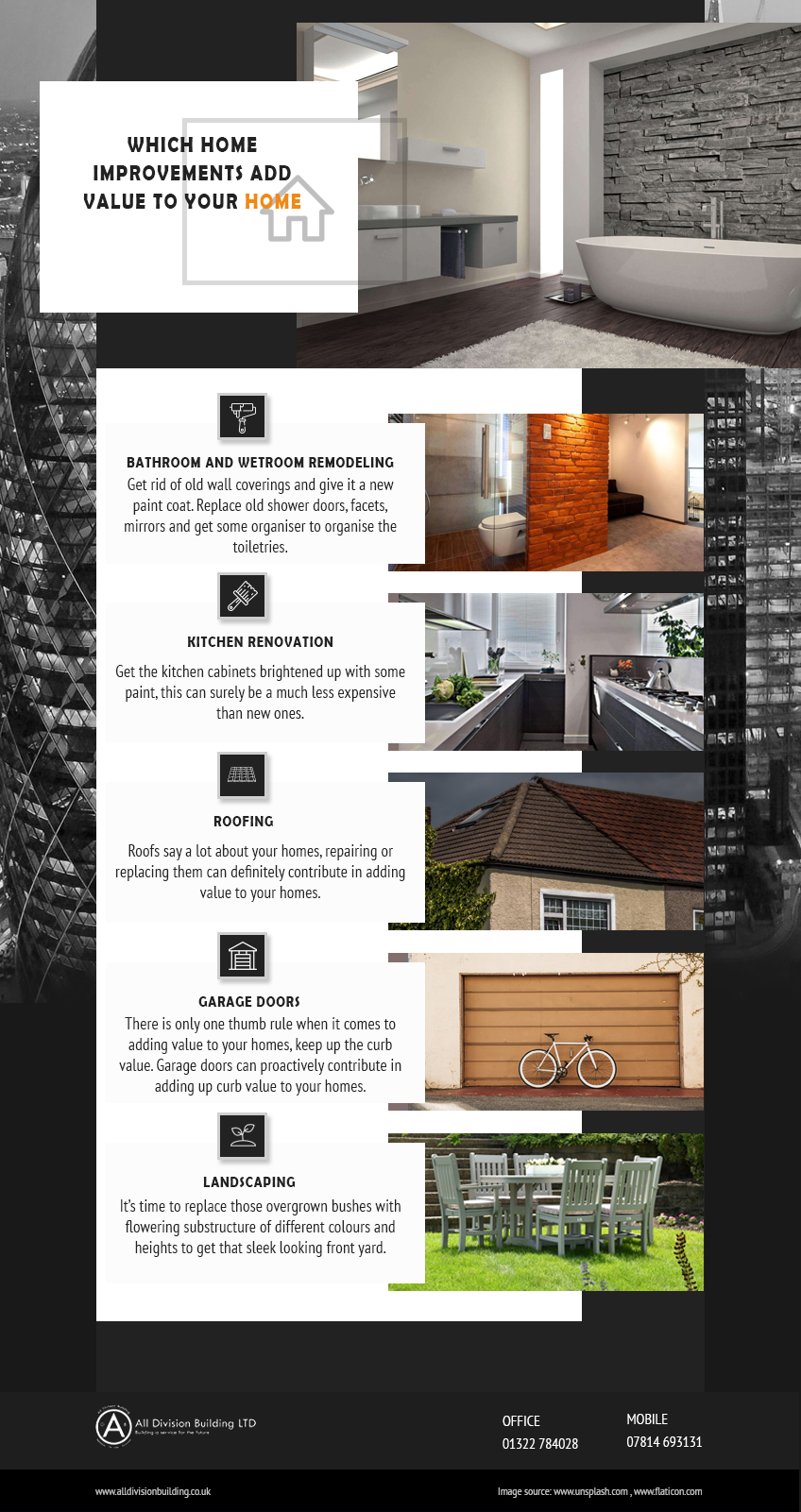 Featured Image Designed by Vectorpouch