What is Check a trade? Why should I use checkatrade.co.uk?
Check a trade is a directory of tradespeople who are helping be connected to their consumer, checkatrade is a middle man who helps the consumer avoid cowboy builders but also helps give builders a good reputation. Checkatrade was founded in 1998 by Kevin Byrne as a directory of tradespeople who were given reviews and a reputation.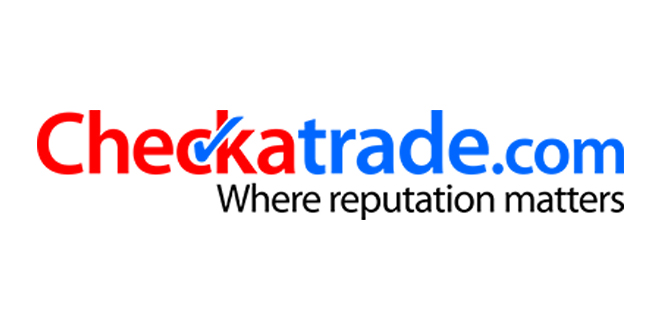 How did he come up with the checkatrade idea?
Funnily enough, Kevin was the subject of a bad storm which ruined his home; traders came from all over however most were unqualified or offering incorrect fixes to his problems. He then decided to found check a trade to stop any builders ripping him off in the future and hence checkatrade was born!
The aim? The aim is to make sure all the consumers are protected but also to reward any builders who do their work well with good reviews and more business from check a trade.
So why use checkatrade?
Over 4.6 checkatrade reviews online to date
It's completely free to use
Checkatrade is nationwide
A check is performed by checkatrade before a tradesperson is allowed on their site
It's a completely unique business model
Checkatrade Blog
Not only do they hold handy tradesmen but check a trade also holds a large blog of very informative information on making sure you do not get ripped off. It's pricing solutions and even inspirations are worth a definite read!
Checkatrade national licencing scheme
Not only does checkatrade help consumers but also helps those well-respected traders while growing their business at the same time. The vetting process has proven to be a really strong system for anyone who uses check a trade and is a great way to stamp out people without insurance and are fully covered to make sure the work promised is covered.
Checkatrade has lasted 20 years and for a good reason, they have been providing the best possible service for customers and tradespersons since then, currently checkatrade are testing their new service which will allow consumers to be directly connected to the tradesperson within 5 minutes providing instant work for the tradesperson and a problem solved for the consumer cutting out the need to checkatrader!
How do I join checkatrade UK?
To become a checkatrade member you will need to go to the link here and join using their contact form, currently, they have a great promo offer on checkatrade members login which is £100 OFF your first year of membership. After signing up checkatrade membership consultant will go out to the tradespersons registered business address and meet them directly in person. They will ask a number of questions and develop an understanding of whether you are a good match to be on their website. Establishing the partnership between the tradesperson and checkatrade is extremely important, they only hire the best of the best. That is why we visit you directly on the site you work from, we love to see the hard work and dedication you are willing to show for others and checkatrade.com. After the acceptance stage you must create your online profile and maker sure you upload some high-quality photos of your work for consumers!
Checkatrade cost
Luckily this is nice and simple unlike most other sites, checkatrade members pay just a one off fee of £600 a year (currently £500 with the offer above), this will cover them for everything they need and unlimited business from check a trade. Not bad at all!
Checkatrade VAT registered?
Another question to ask is when you should become VAT registered? Are you using check a trade to make some money on the side but it has turned into a full time job? Well, the answer is when your business exceeds a turnover of £85,000 you have to become VAT registered. However some companies do decide to register before then to stop any confusement when the time comes.
Why join checkatrade?
Checkatrade is a great way to connect to the consumer or tradesperson if you need one another, by offering a transparent review system check a trade holds 16 million different verified tradesmen ready to work extra hard for you! Checkatrade members can now compete for quality so need not worry about older more experienced tradespeople outweighing the newer ones.
Checkatrade last tips
There is a lot of effort that goes into checkatrade successful profile but also comes a lot of work, make sure you work to the best of your ability and constantly get good reviews, once building a reputation on checkatrade it is hard to get rid off and you will always be busy!
Best of luck in your checkatrade journey.