Cooking; that pretty much sums up the essence of any kitchen, at least up until the modern era. Today's kitchens are so much more than just "places where you cook". Rather it's a place where people come together for food, laughter, and a whole lot of fun. Modern kitchen layout designs visibly reflect this change of role.
HOW TO CHOOSE A KITCHEN LAYOUT DESIGN
The layout of a kitchen should emphasise the function of three of its principal appliances; the stove, sink, and refrigerator. Connecting these appliances using an imaginary line gives you a shape that very much resembles a triangle. Most of your kitchen movement is restricted to this triangle. For a kitchen to offer a comfortable and productive experience, this triangle has to be as small as possible, meaning the appliances have to be close to each other.
The shape and size of your kitchen are next in the pecking order and have a decisive say on which kitchen layout design you can choose. If it's large, G- or L-shaped kitchen layouts are feasible. If not, one-wall or galley kitchen layouts are your only options.
Regardless of what layout you choose, remember that you'll be adding more than 80% of the renovation's cost to your home's value. In other words, redoing your kitchen layout is more of an investment than an outright expense.
TYPES OF KITCHEN LAYOUT DESIGNS
Here's a primer on five commonest kitchen layout designs and their relative strengths and weaknesses.
1) One-wall Kitchen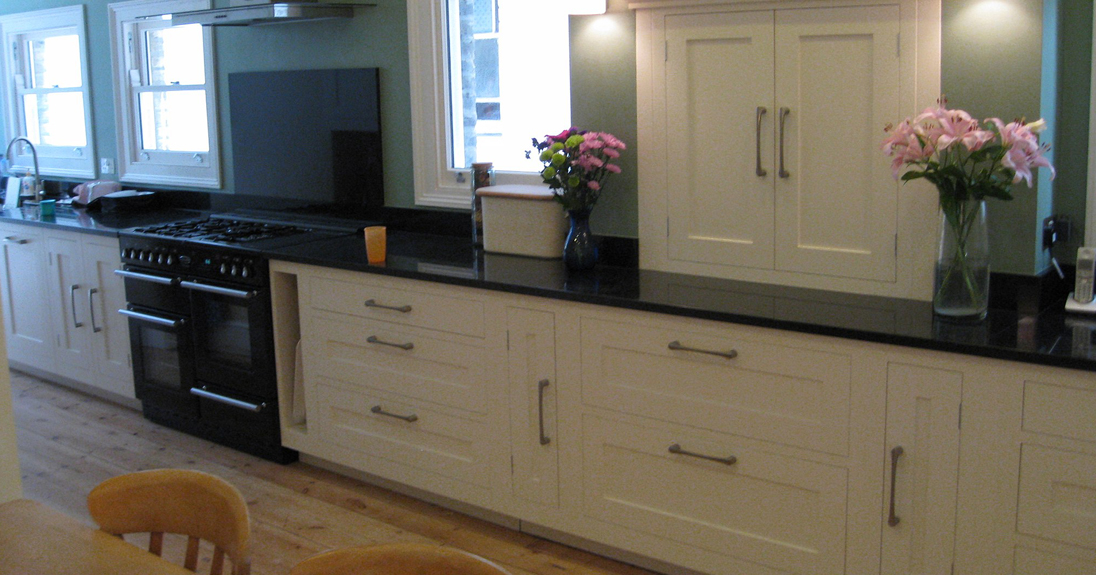 A one-wall kitchen layout is best suited for restricted kitchen spaces. The layout has appliances close to each other and lets you reach most things effortlessly, even while you are cooking! This layout is a great option for households with two people or where the kitchen doesn't see much action.
Restricting the kitchen to only one wall also frees up a fair bit of floor space. And owing to its simple nature, a one-wall kitchen is cheaper to not only create but update as well. On the downside, one-wall layouts have negligible counter space and don't leave much scope for installing cabinets or other forms of storage. To sum it up, this layout is not a good idea for those who tend to be messy in the kitchen.
2) Galley kitchen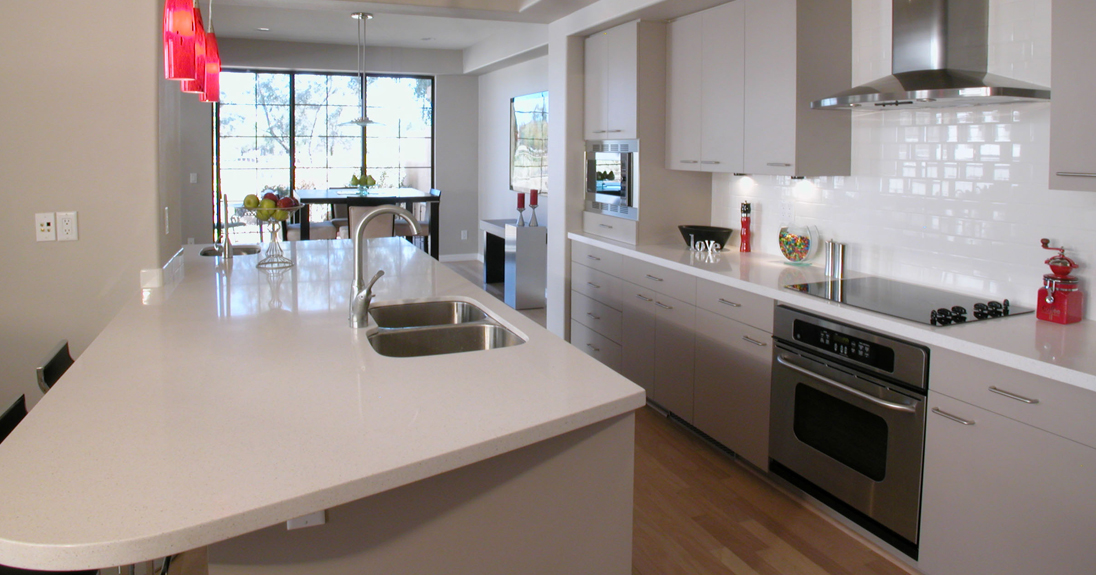 In a galley layout, two walls create a narrow kitchen that looks like a hallway. The layout is mostly seen in small homes where the kitchen leads to other areas of the house. Needless to say, galley kitchen layouts are perfect for small homes as they use only a narrow strip of space but increase storage and counter space twofold.
Although boasting of a near-perfect triangle for cooking, galley kitchens can get a bit too constricting for large families while also making it difficult to entertain guests. To add to that, it's almost impossible to expand a galley kitchen, unless of course, you don't mind taking out one side of the wall.
3) L-shaped kitchen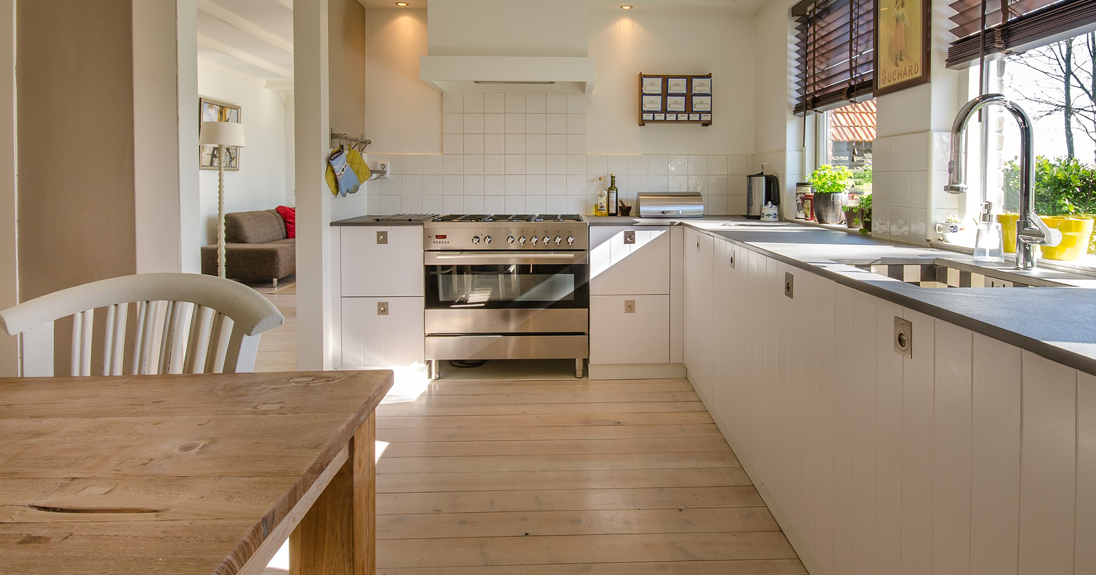 L-shaped kitchen layouts are the most widely-used kitchen design and with good reason. Ideal for medium-sized kitchen spaces, an L-shaped layout promotes an open floor plan. And even though its work triangle is bigger than those of galley or one-wall kitchens, it's totally open and lets you move around freely. In fact, depending on how large your kitchen is, you can even squeeze in an island or dinette table with this layout.      
The drawbacks of an L-shaped kitchen are small enough to be ignored, which is another reason why this kitchen layout is so popular with homeowners.
4) U-shaped kitchen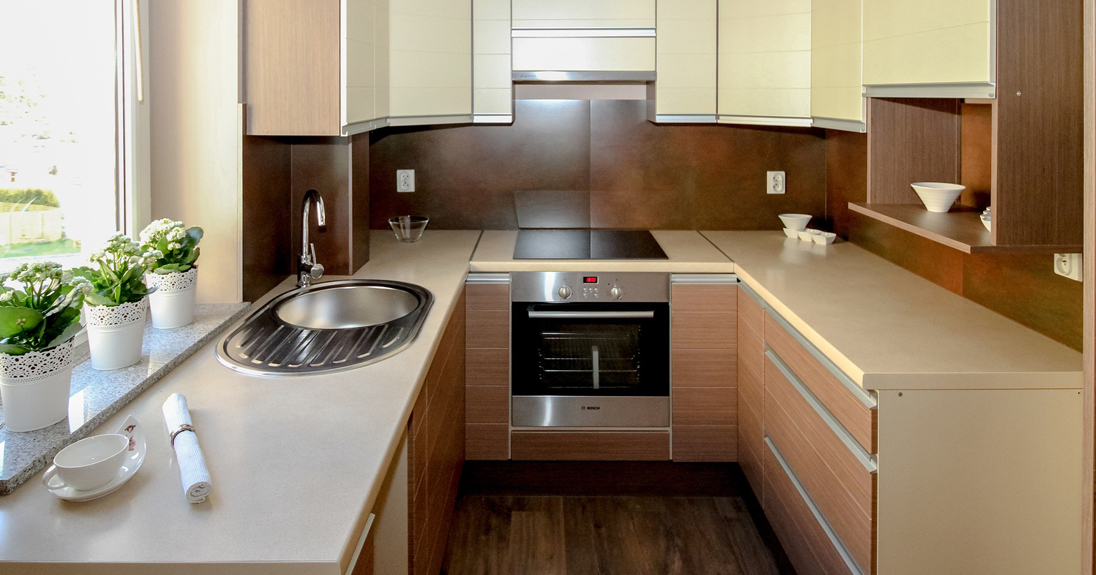 An apt choice for large households, U-shaped kitchen layouts offer a lot of counter space and storage. And since it allows you to create prep stations without disturbing the work triangle, it offers a very enjoyable cooking and hosting experience.
The layout also enables you to add dining tables and islands without much effort. But it's the very size of a U-shaped layout that is also its weakness. For instance, not every homeowner is enthused by its sheer size and might find navigating it bothersome.
5) G-shaped kitchen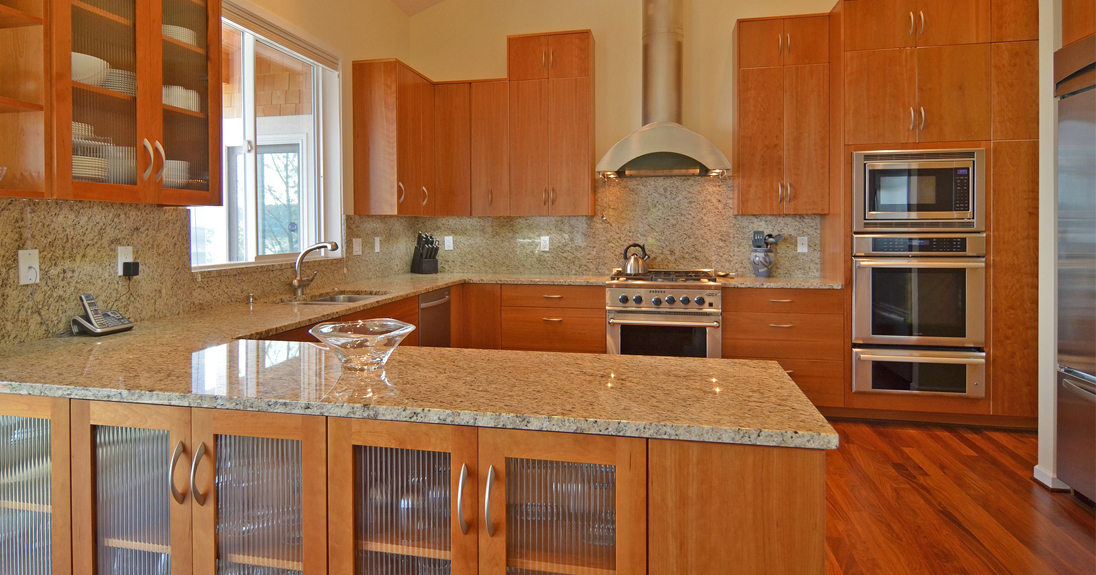 Also known as a peninsula kitchen, a G-shaped kitchen is identical to a U-shaped layout except for the inclusion of a small drawn-out counter. Add a couple of stools and the counter becomes a place where the kids can while away as you focus on cooking.
Of these five layouts, G-shaped kitchens offer the most work and storage space. This makes the layout ideal for kitchens where space is not an issue.
ADDING AN ISLAND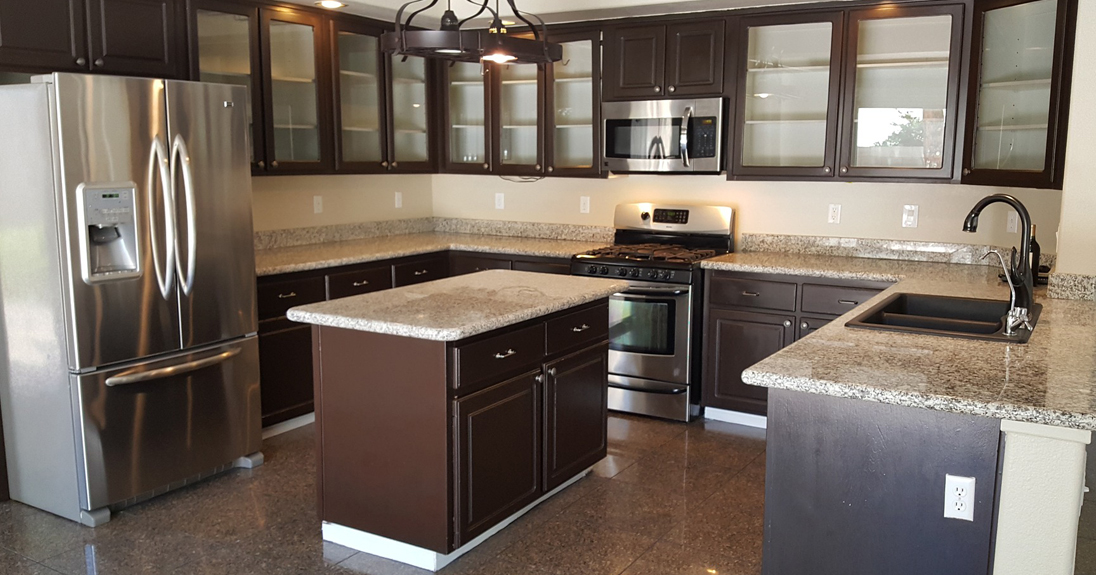 An island is the counter space located in the centre of the kitchen that allows you to add more work and storage space. It can also double up as a place to dine with the addition of some stools or tall chairs. U-shaped, L-shaped, or peninsular kitchens gel well with islands. While kitchen layouts with an island are certainly useful, just ensure the addition of the island doesn't disturb the work triangle and thereby, your comfort.
If you are confused about which layout to go for, you can always get professional help. A kitchen layout planner helps you understand the contours of your kitchen and which layout will help bring out its best.